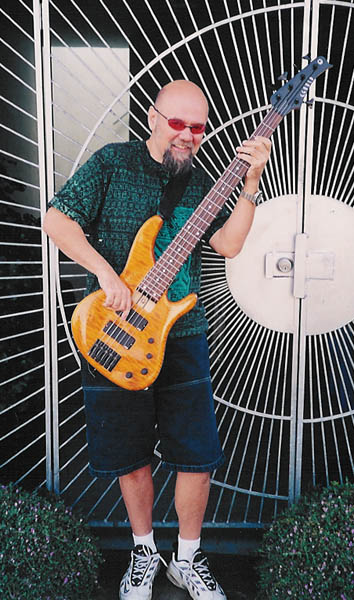 Andy West
Yes, I know it's a silly looking picture, but the story goes something like this:
The night before, I went to the Great American Music Hall in SF to see Andy do a brief guest shot with Henry Kaiser, Michael Manring, Steve Smith, Tom Coste, and others in Henry's Yo Miles! special event.
During half-time, we were downstairs, and I had brought my camera, and was going to take some cool backstage shots for y'all, but...no film in the camera! How lame could I be?
So, the next morning, I forced Andy to take this corny shot in front of this sunburst style gate!